Structural Services
Our Structures Department handles your railway bridge engineering needs ranging from inspections and ratings, repair and deck plans in timber, concrete, and steel to your design needs for bridges, unloading pits, retaining walls, drainage structures, temporary shoring, and more.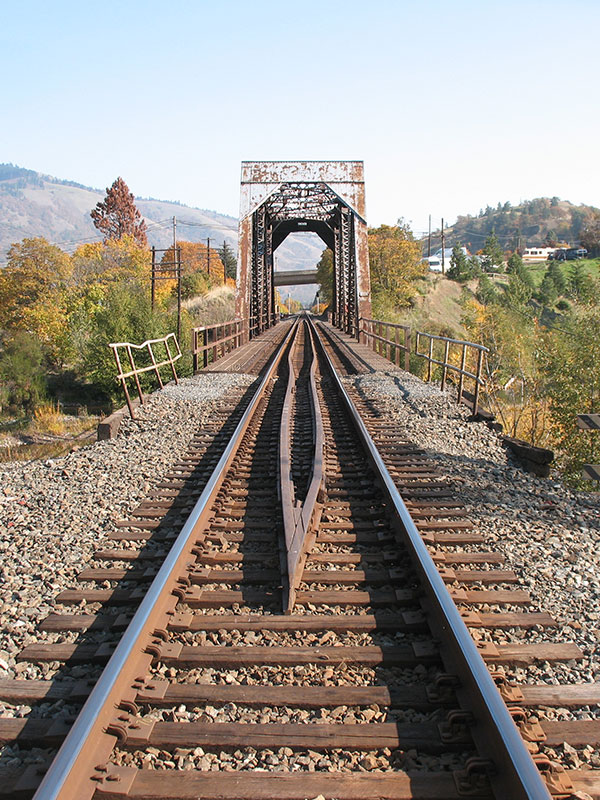 ---

Bridge Rehabilitation
Design Nine provides a full range of services for existing railroad structures, which includes design of repairs, inspections, and ratings. We also conduct bridge surveys for the study of possible modifications and improvements to your structures. You can count on Design Nine to get the job done accurately and to your specifications in these areas for existing structures:
Inspections

Rating/Analysis

Repair/Recommendations

Repair Plans

Deck Plans

Timber/Concrete/Steel
---

Inspection Services
We offer Bridge Management Programs per 49CFR Part 237 (Bridge Safety Standards) where we perform ratings, audits, and inspections annually in accordance with the FRA's (Federal Railroad Administration's) requirements. We also set up a plan for clients to monitor and document any deficiencies that may occur in the structure.
We also provide immediate response to derailments and bridge burnouts with inspection and survey support. Design Nine will begin assisting in restoration of the structure in a timely manner if an emergency were to occur.
---

Construction Support
From initial construction staking, to monitoring progress of work, to maintaining fastidious records of all construction activities, Design Nine will monitor every step of your structural project to ensure the final product will provide safe and worry-free structural support to your track construction project.
Please note that Structural Engineering services are currently not offered in Illinois. However, we have formed partnerships with other engineering firms knowledgeable in railroad structures to provide a full array of structural capabilities for our clients.